Dr Simon Merritt has been a consultant in Respiratory and Sleep medicine, at East Sussex Healthcare NHS Trust since July 2009.  He is also Chief of Medicine and runs the East Sussex Sleep Disorders Service which is based at the Conquest Hospital.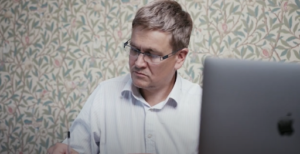 He trained at United Medical and Dental School of Guy's and St Thomas' Hospitals, London gaining a BSc in Psychology, before graduating with Honours in 2000.  After completing his general medical training in East London, he undertook specialist training at the Kent and Sussex, Lewisham, St Thomas' and Conquest Hospitals.
During his time at St Thomas', he spent three years working in the internationally renowned Sleep Disorders Centre and the Lane Fox Unit.  He carried out innovative research into the connection between OSA and severe Diabetic Retinopathy, and into the physiology of breathing in the very obese.
Dr Merritt visits Rye Memorial Hospital once a month to conduct respiratory outpatient clinics.   During the current Covid-19 pandemic, all new patients attend in person, whilst the majority of follow up appointments are performed on the telephone.  Any scans or lung function tests that are required as a result of this appointment will be performed at Conquest Hospital, St Leonard's on Sea.